Virtual Office Yoga for Remote and Hybrid Teams
Our office yoga classes were created from personal experience of using yoga to recover from chronic stress and professional burn out. We understand the physical and mental demands that occur when our work is fast-paced and desk-based, because we've been there ourselves.

We transitioned to primarily virtual sessions during the pandemic and found virtual live yoga sessions to be a powerful and effective way to help hybrid and remote employees manage stress, build resilience and reverse the impact of sitting all day.

We offer traditional mat-based yoga classes and have seen an increase in demand for chair yoga, as an easy-to-implement and highly accessible option for hybrid and remote teams. 

We're committed to ensuring every-body feels comfortable and confident from their very first class – regardless of previous yoga experience or position at work. We help address stress and burn out before it becomes a business liability by offering practical tools to support high performing teams and demonstrate how valued every employee is. We are sensitive to the dynamics of the workplace and experienced at creating a safe and respectful environment for all levels and abilities. 

Whether you're a growth-oriented CEO, an HR leader passionate about employee wellbeing, or someone that simply wants to manage stress and connect with your team, virtual office yoga can help you find your balance together.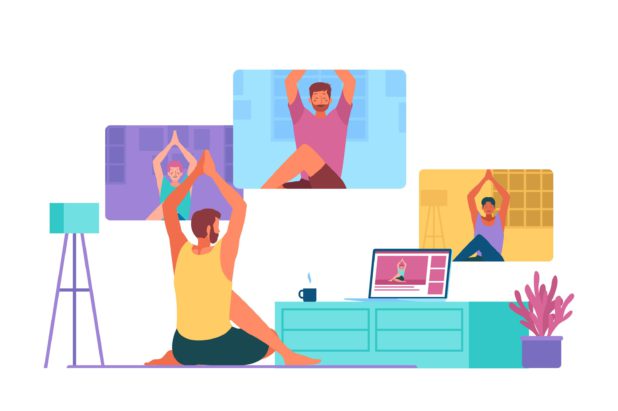 One-off sessions tailored for your team. These can be chair yoga or traditional mat based. Talk to us!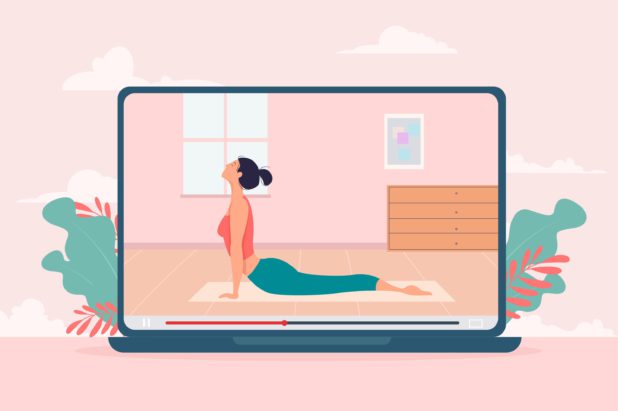 Great for bringing teams together and building healthy habits. Regular classes are designed to explore key themes progressively and unwind together.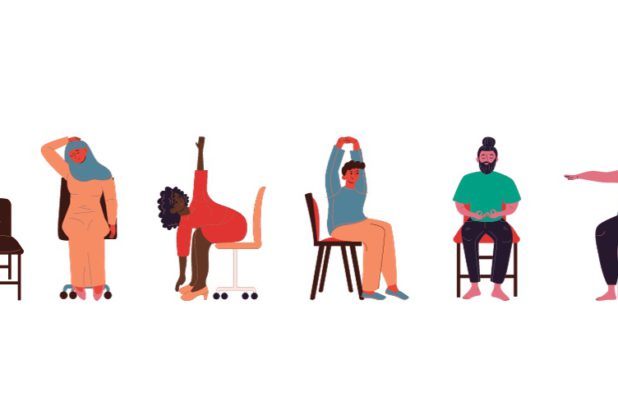 These sessions offer an inclusive and accessible style with no additional equipment required. Ideal for slotting easily into the working day.
What To Expect From Office Yoga
We don't believe Sanskrit words or mantra chanting are necessary to get all the benefits of yoga and relaxation

You won't need to shower after class or buy any fancy clothing to take part

There's no pushing, binding or striving with Well Work - just you, your body and your mat (or chair!)

We offer a Mood Improvement Guarantee because we want you to feel the benefits from your first class
Testimonials
Stefan Videv
Director of Engineering / LiFi
"The class has helped me relax and forget about the stress at work, as well as raise my overall fitness level."
Isabelle Slee
HR Administrator / United Colleges Group
Thank you so much for running such a great Mindful Movement Session for our staff Wellbeing Day. Jade's session focused around relieving the most common aches and pains associated with desk work or being on our feet all day. This was a really popular session for our staff as those of all experience levels were able to take part. We will definitely be using Well Work Yoga again in the future.
Hayley Griffin
Secretary / Legal Services
"As a non-athlete I felt very comfortable in class. I was encouraged but never felt in competition with others. A great environment to try something new – & feel like new too."
Gabriel Shpilt
Founder / Cross the T
"I love her class because Jade is the first yoga teacher I've had (and I've had many) to really address the areas of the body that are affected by working at a desk all day. I always leave this class refreshed and balanced, with my knots and stiff parts relieved."
---
In Good Company